Generators are the essential heartbeat of construction sites, infrastructure projects and outdoor events across the globe. These are very useful pieces of machinery.  It can be used either as the main source of power or in case of power failure. Pre owned generators can offer you various benefits as it will be a cost effective way to meet the company's power requirements. As a versatile and reliable power source, they can provide vital energy and support to applications.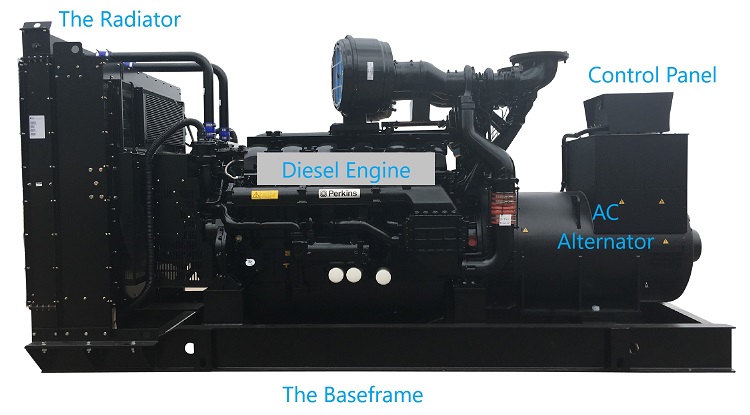 Now the question arises what should we expect from generators. These are the important factors that should be considered while choosing a diesel generator .
Diesel generators should be as silent as they can be. Generally diesel engines are very noisy but to solve this problem, there are soundproof barriers that can be used to reduce the voice.
Diesel engines should work properly in a tough working environment, it should have capability to go through the wear and tear. It should run for a longer period of time.
PROVIDE AUTOMATED FEATURES
It should offer a variety of features. For instance, the ability to remotely start and program the machine, display warnings like low fuel and other performance issues, it should also deliver a broad range of analysis data. This will help in better utilisation of the efficiency of the power plant while providing a valuable overview of the application process.
LIGHTWEIGHT and EASY TO MOVE
Diesel generators should be lightweight so that they can be easily used anywhere.A generator with a set of wheels should be considered as it will be easy to lift and will reduce the hassle of transportation.
Diesel is one of those fuels which is safer as there is less risk of ignition as compared to other fuels and these engines have a long life span. We should expect that it will not catch fire easily .
Diesel engines should be cost effective, so that more and more people can afford it and they can continue with their business even if there is power cut.
It should consume less fuel. Not all generators consume less fuel, so it's beneficial to ask the manufacturer before purchasing it . This will help you to spend less on fuel.
It should require less maintenance as there are fewer components and there is no need to worry about changing spark plugs like you would have to do with gas engines.
These are the necessary things that we should expect from a generator. Prakash Industries helps you to meet your expectations by providing all the facilities in its generator.