Our vision is to enhance quality of farmer's life by providing innovative and cost effective power solutions. We ensure everything that leads to cleaner and safer environment. We protect environment in all possible ways. We transform agricultural sector with our advanced technology. Our vision is to become most respected company offering world-class power generation, diesel engines and solutions by guaranteeing 'client delight'. We simplify and enrich lives of farmers and workers by attaining and sustaining highest-quality and customer-focused approach.
Farmers are base of our industry. If they are happy, our country grows and our industry too. Our mission is to promote innovations in sustainable agricultural and industrial sector. We focus on manufacturing more eco-friendly and energy saving products. We shape the agriculture and industrial sector by developing high-quality and reliable products for our farmers. Prakash group enables people to rise through innovative solutions; driving and enhancing farmer's living and protecting the environment. We  ensure that every customer is happy customer.
The history of Prakash goes back to 1960 when Mr. Ram Prakash Garg set up a shop in Agra in the name of Prakash Hardware Store. Starting as a trading concern it quickly diversified into manufacturing and marketing high-quality Diesel Engine & Centrifugal Water Pump & Pump sets in 1975. Eventually, PRAKASH AGRICULTURAL INDUSTRIES was successfully launched in the 70s as a diesel engine manufacturing company. Now it is India's leading ISO-9001:2008 certified company and the products are marketed under Brand Name of "PRAKASH" a name already synonymous with quality. In giving the farmers a reliable source of irrigation, Prakash pumps sets and mono-blocks improve their prosperity & happiness. The stringent quality standards in manufacturing, makes Prakash Agricultural Products, farmers' First Choice. PAL manufactures diesel engines, diesel engine parts, industrial diesel engine, diesel water pumps, submersible water pumps, centrifugal water pumps, pump sets. Furthermore, PAI is also concentrating in manufacturing of fertilizer sprayer and agriculture spray machine.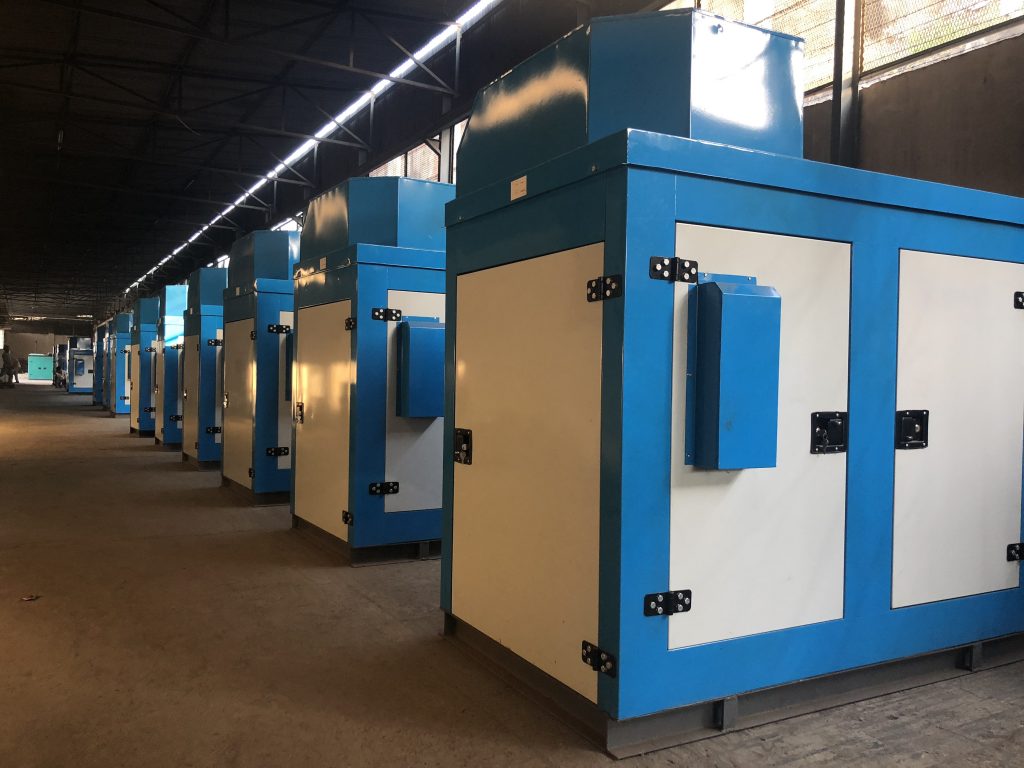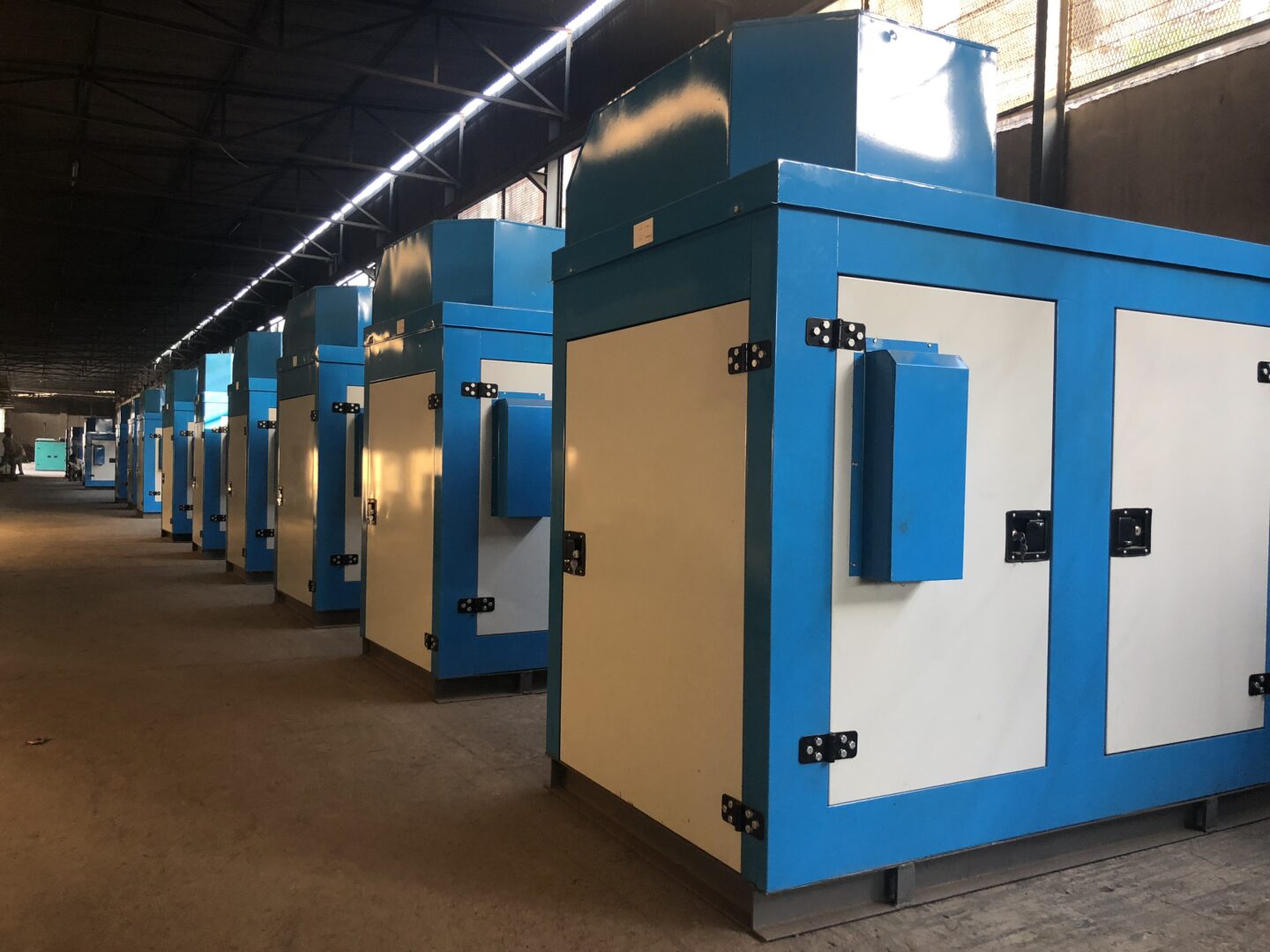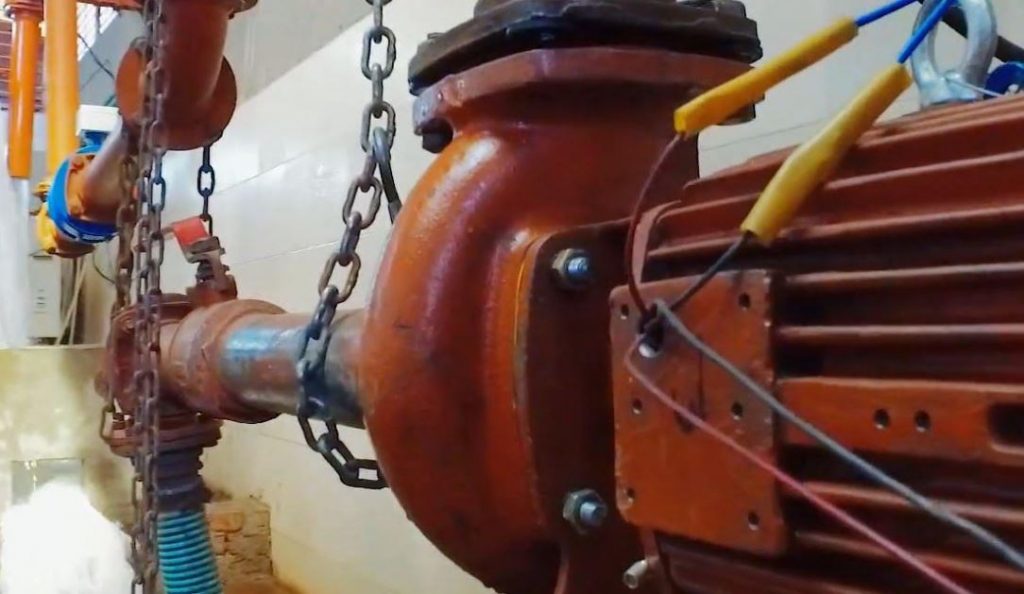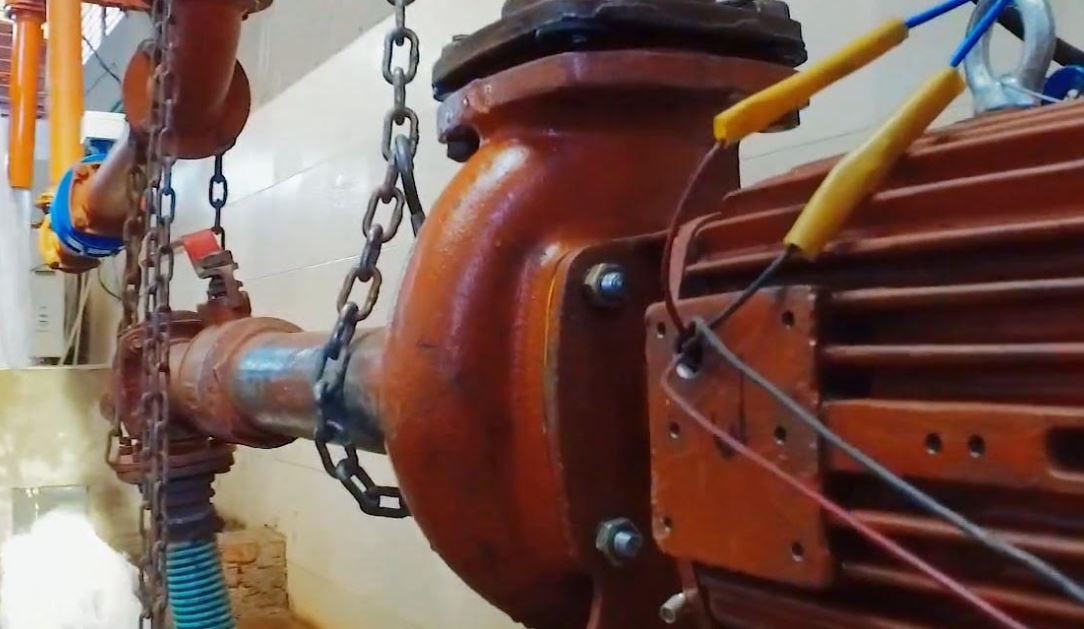 PRAKASH DIESEL Pvt. Ltd. opened for business in 1990. Since then, it has played a significant role in this trade. With the Manufacturing of Biomass, Biogas and Natural Gas Gensets, PDPL giving more strength to our brand 'Prakash'. Every part of the power-generating Gensets is manufactured in the well-equipped factories of Prakash diesel Pvt.  Ltd. The parts are assembled by skilled technicians and highly qualified engineers. With the use of high-efficiency alternators for power generation, these Gensets have worked wonders in various sectors of Industry, but specifically, they have been a boon for farmers. Ordinary Gensets face the problem of excessive noise, but the use of canopies manufactured by 'Prakash diesel' absorbs a large part of undesirable noise. Prakash diesel is one of the leading manufacturers of welding Gensets across the country. PDPL manufactures welding equipment, portable welding machine, and electric welding machine. We provide welding sets up to 400 amperes and with an optional single phase output light up to 7.5 kva. These sets can be used to melt all kinds of welding rods. PDPL manufactures many products like biomass Gensets, biogas Gensets, natural gas generators and many more. This is one of the best Gensets Industries till now. PDPL is adding more to the Genset industry with its silent generators, biogas generators, and alternator generators.
Prakash group started as pump manufacturers and moving ahead with diesel engines, welding equipment, and natural gas generators and continuing with many more industries. Prakash group stands emboldened by its great successes in pioneering eco-friendly biomass power Gensets. Bio-waste like wood, Rice Husk or peanut Shells is charged into a gasifier and energy is released gradually in the form of a combustible gas into an engine and the generator starts working. Prakash Bio-Series Gensets are compatible with all types of Gasifiers. On their journey of success, the Group had also set up the Prakash Cold Storages in the year 1986. PRAKASH IRON FOUNDRY 1&2 was founded in the year 2005. All parts of the generators, pumps, and motors are cast and machined in the Prakash iron foundry. During this process, the iron is melted at an optimal temperature by an induction furnace. The metallurgy of the metal is tested through a spectrometer to ensure Perfect Chemistry and Microstructure after it the metal is cast. These parts are machined with the help of Advanced CNC and VMC machines. This ensures top-notch quality Castings which are used for making various components of Prakash Group Products. Only quality-tested products are brought in the market.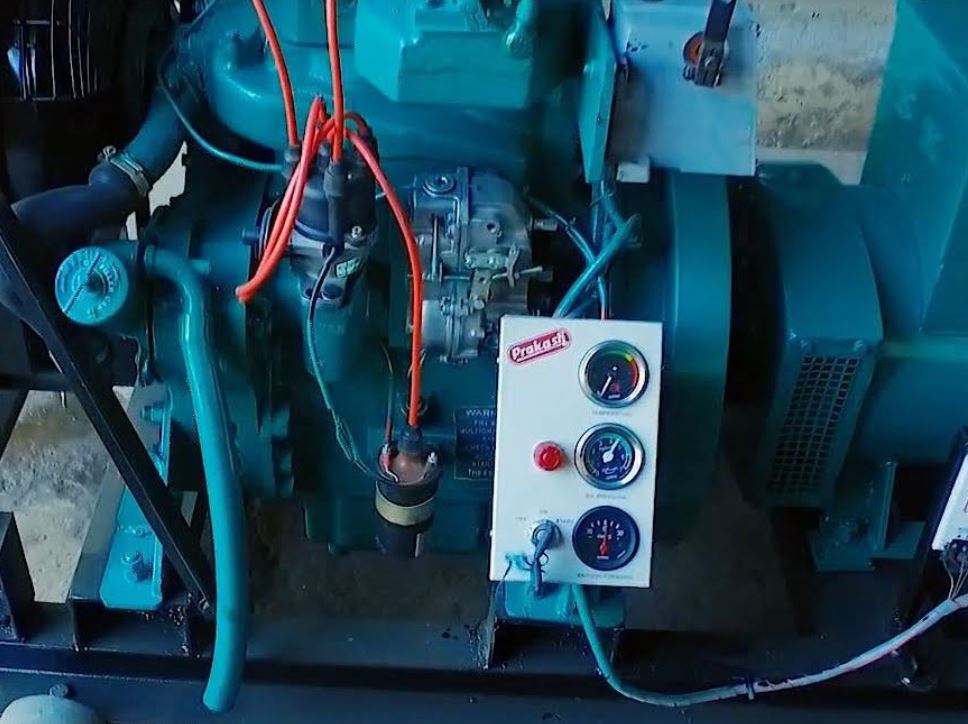 In the year 2008, PRAKASH Group got a stronger hold in the market with the launch of PRAKASH FERROUS INDUSTRIES. It is a matter of pride that this is South Asia's biggest and India's only four-slit mill, which produces superior quality TMT rebars that are used in building strong and dependable structures. PRAKASH FERROUS INDUSTRIES' Rebars are called PFI TIRUMALA TMT, which are known for their consistency of quality and purity and have become a benchmark for Premium Steel Quality in the infrastructure industry. Prakash Groups' TMT Rebars is the highly used product in the construction of buildings. Like every other product, TMT Rebars is also adding strength to the Prakash Group. 
In its journey of strength, PRAKASH IMPEX Pvt. Ltd., which was founded in the year 1975 as a 100%, Export Company, join hands with the green technology in 2015. PIPL is shaking hands with today's need for solar energy. PIPL with green Technology launches highly specialized products like Solar Panels and inverters. Solar panels by PIPL uses the furious heat & light energy of the Sun to power the user's need in a cleaner and more efficient way than any other power source, while at the same time, Solar Panels are helping in reducing electricity bills




Today, PRAKASH GROUP Network spans over 25 Indian states including Karnataka, Telangana, Tamil Nadu, Gujarat, Assam, and Jammu & Kashmir. Also, the products of PRAKASH GROUP are exported on a large scale to countries like Mexico, Nepal, Indonesia, Thailand, Saudi Arabia, Bangladesh, Egypt, Iraq, Iran, Kenya, Sri Lanka and many more. The authenticity and reliability of PRAKASH Products are verified and approved by ARAI, BIS, NPL, and CPCB. Additionally, PRAKASH Group of INDUSTRIES is an ISO-9001:2008 certified 'Group of Companies'. Prakash Group marks a new dawn in the agricultural sector and has also overcome the power shortage hindrance with its high-quality products. Prakash Group of Companies is now known as a giant global hub for cutting-edge technology.
INTERNATIONAL TRACK:
The products manufactured by Prakash are being exported to Bangladesh, Egypt, Iraq, Iran, Jordan, Kenya, Nepal, Sri Lanka, Tanzania, etc. The success of Prakash started opening up those markets abroad which till now were left untapped.
WAY FORWARD:
Our Firm has very recently undertaken re-engineered & developed a lightweight version of portable power pack series with a high percentage of weight reduction. This processing effort has resulted in:-
National Saving input material.
Saving in Fuel (Diesel) and Lubricating Oil.
Saves wood for packing of Engines.
Save transportation of the finished product.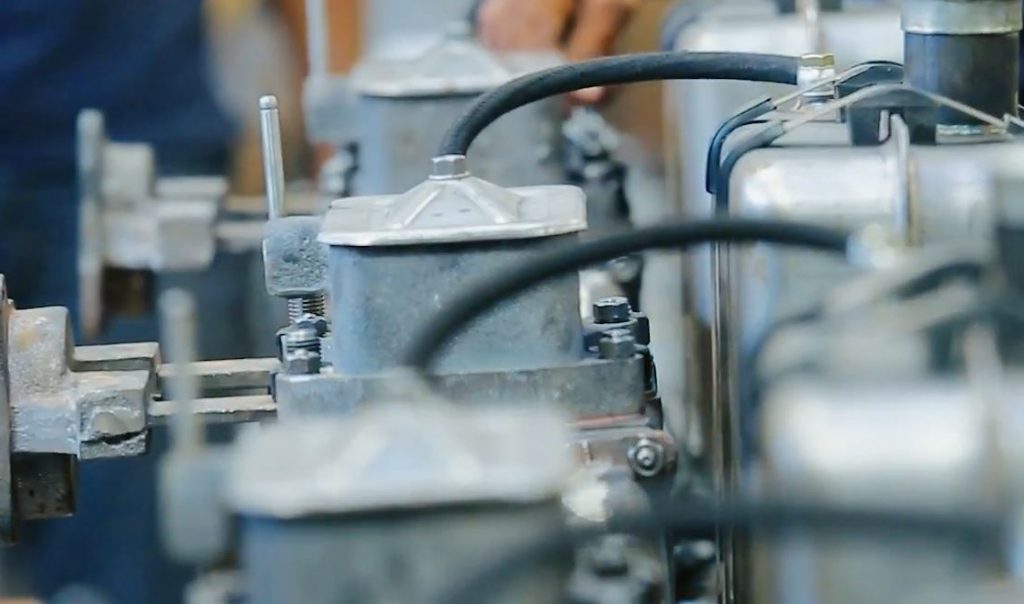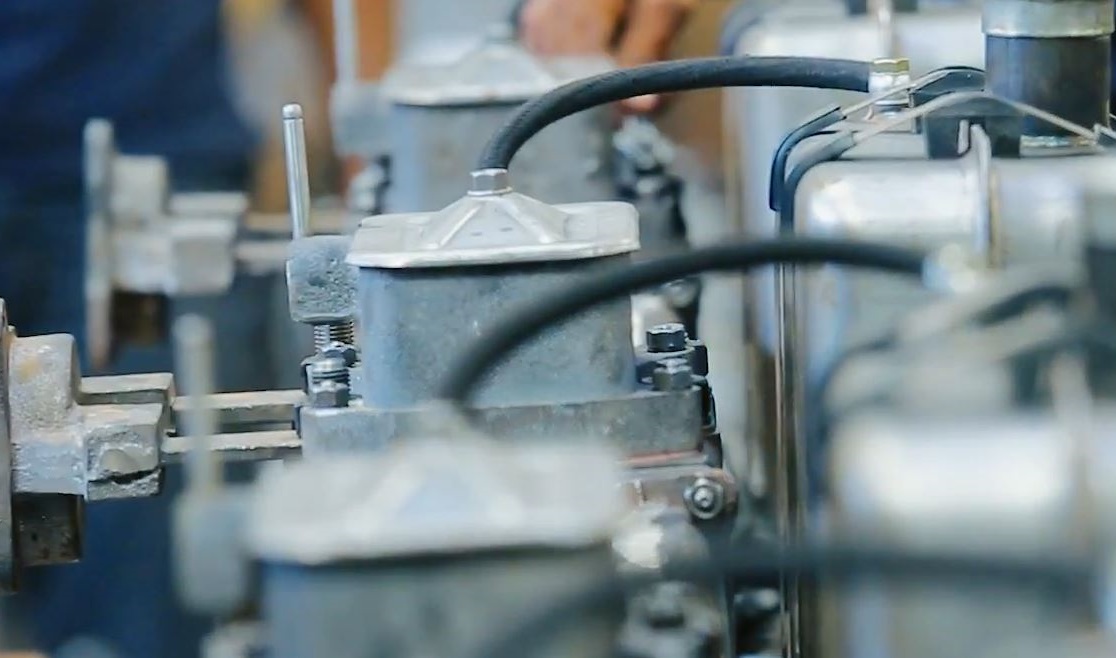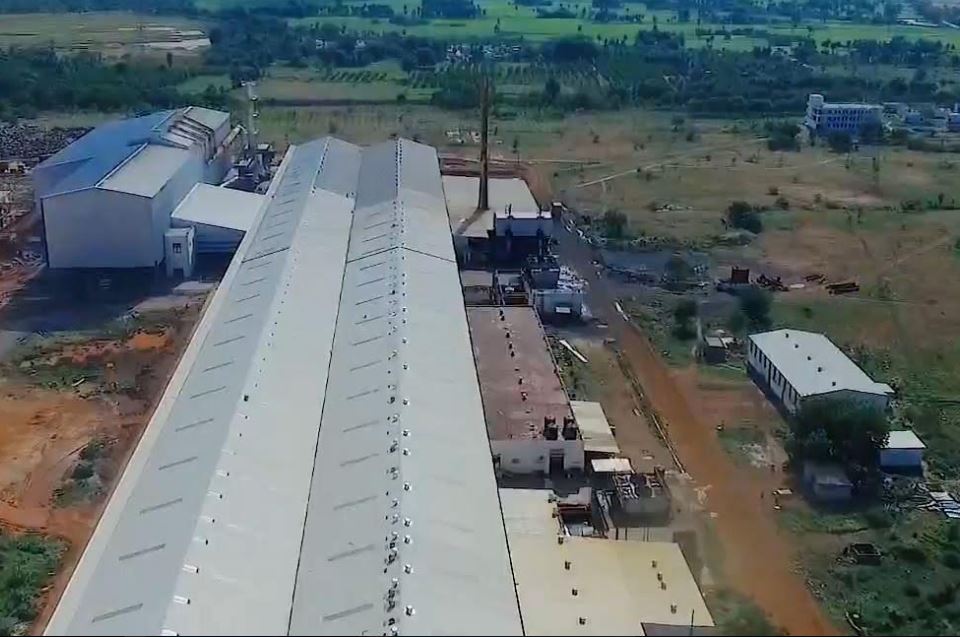 CORPORATE SOCIAL RESPONSIBILITY:
Prakash Group is socially accountable and operates in ways that enhance and help society. Prakash is associated with the Indian Dreams Foundation and Tears NGO to reduce and eventually eradicate poverty in our community. Providing education to all and especially to underprivileged girl students is the main focus of IDF. Tears is a special school in Agra which helps disabled students achieve their goals in life. Prakash Group, therefore, aims to raise the social well being of communities in India by focusing on providing education to all. With business going hand in hand, Prakash Group is also committed to societal wellbeing and environmental wellbeing.