Farmers are known as the backbone of our country, they work hard day and night in the fields producing enough grains for the country so that they can fill their stomach every day and have sound sleep. Now it's our turn to help our farmers in the agricultural activities through advanced technology and innovations, and help them lead a happy and stress-free life too. Here are a few sources that help them immensely in their chores, reducing their effort and hard work.
PUMP SETS
Water is very essential for agricultural purpose. Pumps are extensively used in agriculture for drawing water from the water source such as river, dams, bore wells etc through pipes. This water can be stored in water tanks or directly used in irrigation systems. There are different types of pumps, depending on the suction lift and delivery head one can choose the right pump.
TYPES OF PUMP SETS
CENTRIFUGAL WATER PUMP
Centrifugal water pump is most commonly used for agriculture purposes, it is a rotary machine in which an impeller rotates inside a casing, draws in the water at its centre, and throws it out through an opening at the side of the casing due to centrifugal force.
           These are comparatively less expensive than other pumps and is also affordable to marginal farmers. It has great flexibility and is also available in a variety of sizes and capacity. It is also easy to operate, maintain and get it repaired.
SUBMERSIBLE WATER PUMP
As the name suggests these pumps are designed because they are immersed in a well, tank, otherwise container. Submersible pumps push fluid to the surface as opposed to jet pumps which create a vacuum and rely upon atmospheric pressure.
             These pumps never need to be primed and are generally quiet inside the water. SUBMERSIBLE PUMPS helps in the conservation of energy as the pressure of the water helps to drive the water into the pump and are also quite efficient.
MONOBLOCK PUMPS
The pumps which are used in areas like rural, urban, and industrial are called a monoblock pump. These pumps are extensively used from domestic to civil as well as used in industrial applications which include irrigation, agriculture, water supply for building, civil schemes, and water supply for the public, de-watering of mines & for numerous other industrial applications. These pumps are very famous due to their outstanding features like very simple to use, extremely fast, and scalable.
DIESEL PUMPS
An agriculture diesel water pump will ensure that water is provided to your fields in the right pressure so that each section of the land receives the correct amount of water. These are best for irrigation purpose. It has stable operation, compact structure, long service life, convenient operation, convenient maintenance, high efficiency and strong self-priming capability.DIESEL PUMPS are is a fire water supply in the event of an accident such as no power supply or abnormal power supply.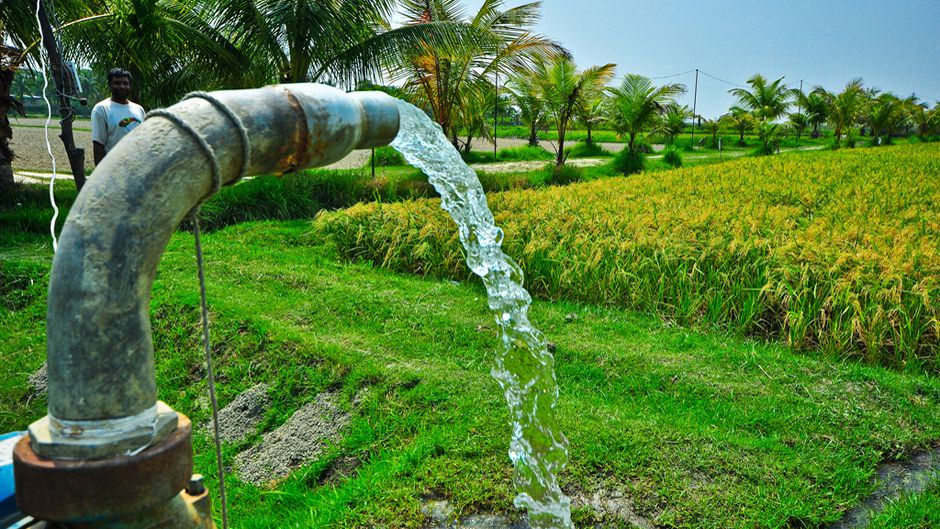 FERTILIZER SPRAYER / AGRICULTURAL SPRAYER
In agriculture, the sprayer is used to spray herbicides, pesticides, and fertilizers on the agricultural crop. These have a variety of sizes from man-portable units like backpacks and spray guns to largely trailed sprayers that are attached to tractors or self-propellent units. The ones which are used in agricultural activities are:
Hand-operated sprayers
It is cheap, portable and convenient to use. It is good for spraying for crops like paddy, cotton, rhubarb when they are smaller in height. It can also be used for spraying pesticides for a garden or indoor cultivation of tomatoes and other varieties
Low-pressure sprayers
They are more efficient than hand-operated sprayers and compatible with large farms.
High-pressure sprayer
These sprayers are suitable for fruit tree farming and other types where the spray has to reach heights and dense foliage.
Air carrier sprayers
Air sprayers are useful for the application of concentrated chemicals through the air. The air which transports the chemicals dissipates and dilutes them.
Foggers
They function in greenhouses or an area infested with a crop pest that needs treatment.
AGRICULTURAL ALTERNATOR
In agriculture, constant power is critical, and the ability to keep machines working during power dropout is essential. Alternators are used in a multitude of a power application for the agricultural activity including irrigation and also as standby power. They are used as power generators during cut off and is helpful in various sectors of industry and is also a boon to the farmers. ALTERNATORS are highly reliable, versatile in performance, also has replaceable parts for longer life and are cost-effective and is a complete choice for the agricultural industry. There are different types of alternators depending upon your need brush type, semi brushless type, brushless type and welding.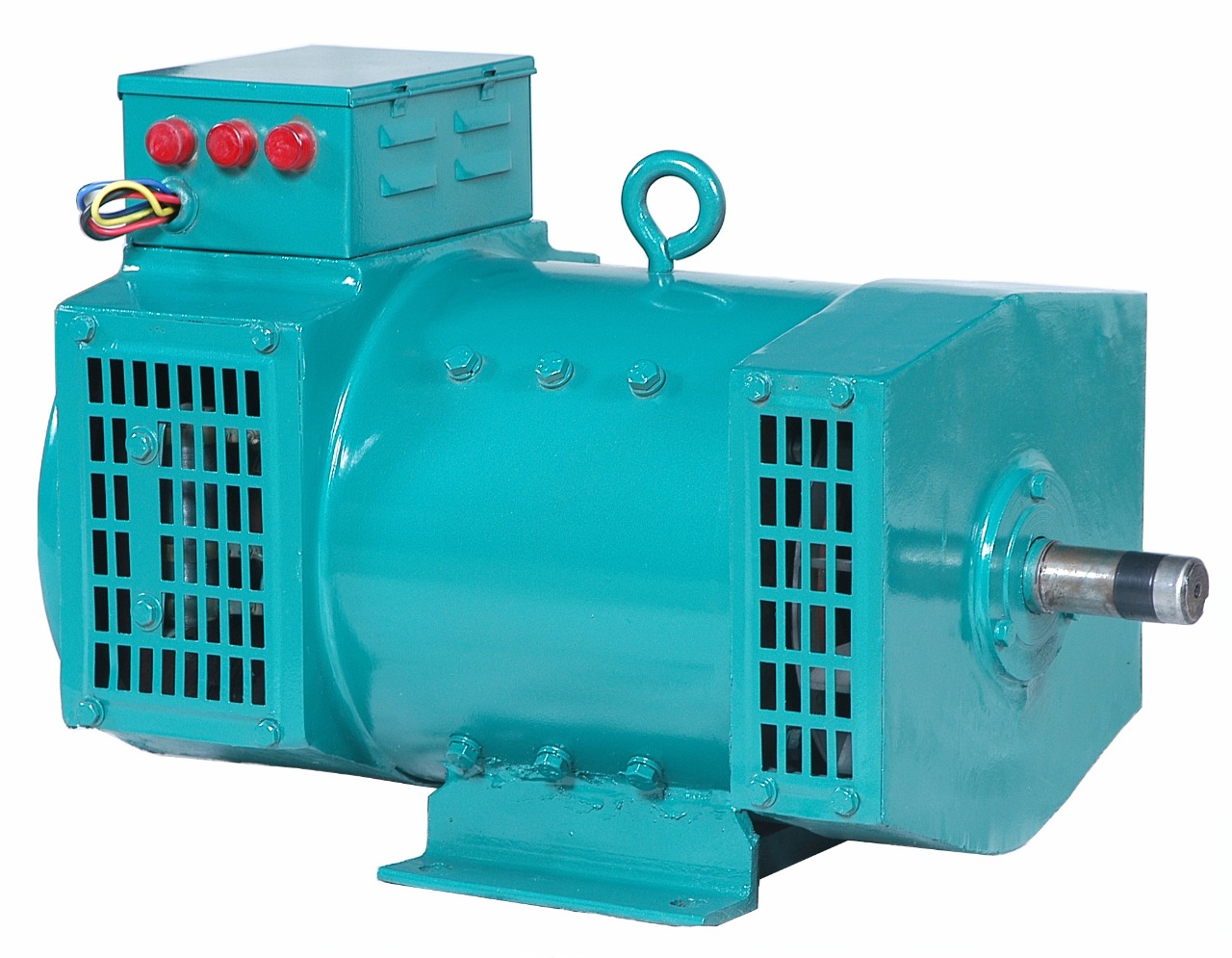 ECO-FRIENDLY GENERATORS
By using the normal gas-powered generators we are contributing to carbon emission which leads to climate change and global warming; we cannot stop this but we can reduce them by using eco-friendly biomass power generators, Bio-waste like wood, Rice Husk or peanut Shells is charged into a gasifier and energy is released gradually in the form of a combustible gas into an engine and the generator starts working proving energy. ECO-FRIENDLY GENSETS do not affect the environment and also does not create much pollution. Comparatively, they are silent and also does not cause noise pollution and are cost-effective and easily affordable to farmers. They too are available in different types of BIO GAS GENSETS, BIO MASS GENSETS, NATURAL GAS GENSETS. Natural gas gensets are designed to run on natural gas like liquid petroleum and propane; whereas biogas gensets use biowaste to produce energy.
HOW IT HELPS THE FARMERS:
They help in higher crop productivity.
Decreased or minimal use of water, fertilizers, herbicides, pesticides, which also reduces the price of food product and grains.
Reduces pollution and global warming and maintains a healthy ecosystem.
Reduces runoff of chemicals into water resources like rivers, dams and groundwater.
FROM WHOM CAN YOU GET THESE?
Since 1960 PRAKASH GROUP OF INDUSTRIES have been manufacturing DIESEL ENGINES, all types of WATER PUMPS which are a reliable source of irrigation, AGRICULTURAL PRODUCTS AND machinery, SOLAR POWER, ECO-FRIENDLY GENSETS and CASTING PRODUCTS promising great quality and advanced technologies. PGIis an ISO-9001:2008 certified company and have also been recognized by NSIC, NPL, CPCB, Beauro of Indian standards and many more.
PRAKASH GROUP Network spans over 25 Indian states including Karnataka, Telangana, Tamil Nadu, Gujarat, Assam, and Jammu & Kashmir. Also, the products of PRAKASH GROUP are exported on a large scale to countries like Mexico, Nepal, Indonesia, Thailand, Saudi Arabia, Bangladesh, Egypt, Iraq, Iran, Kenya, Sri Lanka and many more. Prakash Group of Companies is now known as a giant global hub for cutting-edge technology.
WHY PRAKASH GROUP OF INDUSTRIES?
Our vision is to enhance the quality of a farmer's life by providing them with advanced technology, innovative ideas and cost-effective power solution. Through eco-friendly and energy-saving products we aim for a safe and clean environment. We use latest technologies and machines ensuring fast and quality work; we are open 24/7 for your service and help; consisting of 1000+ experienced staff, 200+ worldwide clients, 50+ proud awards and 50+ years of experience.
For more information contact us at www.prakash.in